Things I've noticed coming back to America:
Stuff is bigger: Everything is so big! I don't just mean that cities are further apart. I mean even the interior of buildings feels huge. I have to walk all across the house to say something to someone. An entire pub could fit in my living room alone. Hell my bedroom is probably big enough for a pub.
Street Signs: I'm glad to have street signs back. In London all the signs are on the buildings but sometimes they aren't inexplicably for no reason.
The signs aren't always there though and they're pretty tiny. Maybe I should wear my glasses more often.
Friendly Americans: Geez. Americans are friendly. Yeah yeah everyone jokes about London people being anti-social, but as someone is who is naturally anti-social I don't notice it because I function on that level. I'm a bit surprised how often people ask me how my day is and stuff.  Even in the "unfriendly north" people are verging on jolly.
Talking British: I'm still saying "sorry" and "excuse me" in an English accent. I sort of reflexively started doing this because I didn't want people to know the jerk pushing his way through the crowd was American and thus reflect poorly on the USA. I also say football reflexively too.
Race and Immigration: It's weird seeing an African American person and knowing they're a native who has lived here for generations while in London the black people were almost always recent immigrants from Africa. It's the kind of difference you get between seeing an Asian person in Cali, where there is a long history of that demographic, versus seeing an Asian person in Houston where they are almost always recently immigrated.
Cost of Living: Food was cheap in London if you knew where to look. I could buy a frozen medium pizza for $1.70 USD while in American everything is 4 bucks and up. I could buy bread for around $1.70 USD too while around here its usually $3.50. It may be the areas I'm in, but in general it seems the whole "Cost of living in London is high" isn't quite true. At least not on the food end of things. Why is this? Anybody know? I'm going to blame government subsidies. (just looked up the numbers. Seems Boston beats London in everything BUT groceries. http://www.numbeo.com/cost-of-living/compare_cities.jsp?country1=United+Kingdom&city1=London&country2=United+States&city2=Boston%2C+MA)  (with that in mind maybe it is government subsidies, or maybe it's the anti-density laws that Boston has put into effect, which would make it more difficult for infrastructure to become more efficient.)

Public Relationships: I feel like public relationships in America are more formalized and kept at a distance. While Americans may be more friendly, I think there is more of a keeping at arm's length also. I recently had some trouble and I was stuck in the rain on the side of the road. I asked a mechanic shop if I could stand just inside their garage to stay dry and they told me that they couldn't because of insurance reasons and I think the guy was being honest about that too. There seems to be more of a worry that people are going to screw you over or there might be some kind of lawsuit. It's annoying to be treated like a stranger and not just like a normal human being.

Another example of this is in the indie game meetups I've been going to. London Indies met in a pub. They basically just all got together in a pub and talked over pints and showed off what they were working on. Boston Indies is in a lecture format. It has free food, and they meet in a private building with a lock. People take turns going up to the front and giving lectures on various topics. Afterwards people hang out for a little bit and talk. The London Indies were mostly basement hackers who were messing around with stuff, while the Boston Indies are mostly small development studios where they work fulltime on their game. The Boston Indies seems to have a more serious professional aspiration, while the London indies is more personal and has a subversive independent edge to it. Also I went to another game dev meet up in Boston called "Boston Post-Mortem" which is more focused on bigger studios though the small guys show up to. It has the same lecture format. They also have a board, and a charter which has rules on elections and stuff. It may not be quite the same level as the London Indies, but it still highlights the difference there. Man, Americans love formalized rule systems for making group decisions.

Obese Overachievers: When I went to London I didn't notice people were skinnier. There are plenty of overweight, tubby, or out of shape Britons. However one of the first things I saw after getting off my international flight back to America was an obese person tootling around on a Rascal Scooter. It's not so much that Americans have worse health, so much as it is that we have some overachievers who just take it to insane lengths.

BUGS: There are bugs… like everywhere. All over the place. I sat down in the grass and suddenly I had bunches of black sugar ants, and even a couple spiders traversing my legs. This isn't just a one time thing either. Every time I sit down on the grass I find out that it's alive. There are a wicked lot of mosquitoes too. This may be because the weather is warmer? Or maybe because London is more densely populated and the nature that is present has been very carefully modified and domesticated. Just a couple of theories. Or maybe it has something to do with St. Patrick.

Weather: Weather is much more extreme. It goes between wicked hot and chilly pretty fast. London isn't nearly as dreary as people make it out to be, and when it is it isn't even that cold. I was there during a drought though so that could be the reason for how non-humid it was.

Amazon.co.uk still shows up in my browser bar: Buying stuff on the internet is waaaaaaay cheaper than buying it in stores. It's kind of weird. I try to buy a motorcycle lock, online it's 25 bucks, and the same brand is selling for 200 bucks in the store. While in London the prices are pretty much the same. Maybe Americans are less tech savvy so the stores try and take advantage of that? You would think it would be the opposite. I order a pair of shoes and they get shipped cross country, from California and they're still cheaper than buying the same brand in store. Strange.
Britain was a cool place. I'd like to go back someday. There are a lot of other places I'd like to travel to first though. A lot of places within the US I still need to see. 
I made a list of things I wanted to do while abroad. This list isn't everything I did while in London, but it is a list of a lot of things I set out to do from the beginning and a couple more I completed along the way.
Completed:
Zoological museum
This was pretty cool. Kind of like going to a zoo except everything was already dead. There was an elephant skull, a tiger skeleton, a narwhale horn. Just a lot of cool stuff in general.


Went to a warehouse Psyrave
 We don't really have many raves in America, at least  not in Boston where I go to school.  Very surreal and interesting experience. I'm not really fan of the music but it was interesting to watch the DJ at work. He looked kinda  like cross between a shaman and Harpo Marx. Russian guy with a big ginger fro. Also my friend and I were some of the only people there who spoke English so that added to the otherworldliness of the event. 

Surgeon museum
The Royal Academy of Surgeons has a museum that has been collecting bits of people for the last 400 or so years. Deformed skeletons, bone cancer pelvis bones, cross sections of a child's face, babies preserved in jars… you know the regular stuff. It's pretty fascinating and sickening. You'd think in this day and age, with internet shock sites being the norm that I'd be more jaded to this kind of thing, but seeing it in person is much more extreme than you'd think. It's kind of interesting looking at this stuff in hindsight. You can see why people were so angry with surgeons, and why they accused them of meddling with God's creation. In hindsight, under the sanitized system we have now, it seems how obvious the good of modern medicine and surgery is. However, the process of getting there was rough. New fields of study tend to attract two kinds of people. Really smart cutting edge people, and nutjobs, and telling them apart can be kind of hard. The guy who started the collection seems to have had less of a scientific interest and more like a bored aristocrat who had no scruples buying poor men's bones without their permission or recompense. I remember reading a story about a fellow who helped contribute to these collections who made a point of trying to eat a bit of every species on earth. That list included human. No wonder people were freaked out by this stuff. And yet we can see that in the end it worked out for the best, yeah?
Skream concert.
I'm not a big fan of dubstep but since it was born in London I figured I should see a show while there. It was just my luck that Skream, arguably the inventor of the genre was giving a free show one weekend.  He is an excellent DJ, and it was a really great set. It was actually disco themed, which is pretty awesome, since I hate disco and he Skream made me like it. Also it turns out that electronic house music really has its roots in disco so it makes historical sense. 
Go where the sex pistols got started
I'm not a fan of the Sex Pistols. I like punk, but I'm not really a fan of them for a couple of reasons. However, its still an interesting part of history. So one day a friend and I went out to check out the neighborhood where they got started. It's basically just a bunch of middle class clothing shops. Not much to see.
Go to a punk show.
I wanted to see some music shows, but I specifically wanted to see a punk show. My friend and I ended up going to see the Bermondsey Joyriders. The show was in SoHo, the red light district of town. A lot of gay clubs and such are around that area. Turns out the show as a Cabaret/Punk Show double ticket. My friend and I were the only people under 30 there. It was a lot of old punks. Guys who looked like washed up slightly overweight Steven Tyler. There were a couple of drag queens in the mosh pit. The bouncer had bleach blonde hair, sharp blue eyes and a gold bowler that matched his pale yellow suit. The first band had a lead singer that looked like Vincent Price, a bass player that looked like a scuzzy 80s rocker/roadie/Igor, a hardcore lead guitarist who looked like he could and would beat the shit out of you, and a drummer who looked like somebodies Dad in a Hawaiian shirt. The second band had a guy in a suit and Texas rope tie narrate the songs in a thick Scottish accent. He also broke out a harmonica riff for the last song. The songs for the second band were from their new album and so each song title was announced on a flip board that was manned by a bald butler guy with a walrus mustache. 
Go to a Japanese restaurant
Not much to say. I went to a bento place for lunch. Never been to a Japanese place before.
Go to a Caribbean restaurant
This was pretty cool. I'm of ska so I wanted to see more of the Anglo-Afro-Caribbean culture in London. I had jerk chicken with some plantains. Pretty good stuff.
Go to a folk show
I actually made friends with a guy who does folk music. Every month he and a bunch of friends of his play in a pub. He's a very talented fiddle player and it was nice being able to see some folk music live while in the country which gave birth to a lot of America's folk music.


Went camping in the English Countryside:
This was cool. I went with a bunch of Britons and had probably the most authentic camping experience imaginable. A lot of drinking cider and tramping around farmland hillsides.

Went to Oxford and drank at the Eagle and Child:
This is the Pub that C.S. Lewis and J.R.R. Tolkien used to drink at. Oxford is a very different city than I expected and very different than London. It was nice to see countryside after being cooped up in London for so long. I also accidently missed my train back by about 5 minutes. It was the last train out. I tried sleeping under a bridge but it was so cold that I got up and walked around. I ended up finding a late night bus back to London which was lucky.
Went Geocaching:
Fun as always. A great way to see the city. I'm an international geocacher now, too.
Made a video game:
I went to a 48 game jam and helped make a game. That was pretty cool. Part of that event  was staying up late in a hack space in the warehouse district of London.
Not completed
Chislehurst caves
Some caves south of London. Never got around to getting over there. It was a bit of a trip.
The Old Operating Theatre Museum
Another museum to look at dead people, hahaha. The Royal Academy of Surgeons was cool and this was a bit redundant maybe.
Go to a reggae show
Sort of wish I had made more time to see this. Reggae is still very much alive in London, and it would have been great to catch a show before I left.
Overall, I think I made good use of my time. I'm sure there are more things I could find if I ever went back. 
I've been back in the States from my study abroad in London for over two months. I started writing these essays while there but never posted them because I wanted some time to let the ideas sink in and stew. Over the next couple of days I'm going to be releasing my thoughts etc on my time in London. I did a similar thing when I went to Prague. 

Bidet Commercials: I didn't actually see these that much but the first time I did it was kind of a weird surreal moment. I was like… "Oh yeah! That's a thing". I never actually encountered a bidet in my travels but I did see a couple of commercials for it.
British Commercials: The largest import to America from Britain is British Comedy, followed by magical boy wizards. Because of this, and a lifetime of John Cleese, I have been trained to assume a person with a British accent is telling a joke. When I watch British commercials I sometimes had trouble telling if they were meant to be humorous or they were serious? It doesn't help that commercials are rapid fire, and sometimes told in thick accents that make it hard to know what's going on, resulting in something borderlining an absurdist sketch. What is this? Is this a joke, or do I just not know what the hell they're talking about? Is this an insurance commercial? Why is the old goth dude who looks like a granny mooning over the broken Victorian statue?
Racism: Woah. What a weird subject in London. The population is mostly white, but there also a huge immigrant population that has been there, building communities, for generations. Due to the empire history of Britain, these communities go back centuries and even have some degree of affluence in their own right. Generally you think of immigrants in America as "fresh off the boat", but sometimes  in Britain it's more like "fresh off the yacht". Additionally, while white on brown racism can be an issue the most noticeable racism I encountered was brown on brown, something you don't always see in America, or at least not publicized as much.
There are these Halal Chicken and Pizza places all over the city. They're all a like, like some kind of  debranded franchise. They serve Chicken and Pizza. They don't serve pork or beef so both Muslims and Hindus can eat there. Some places do sell ribs though. There is a particular one on my way home from studio that I used to go to. Pizza Palace was kind of a treat I would have when I was really tired and didn't want to cook. One night I was sitting, eating my pizza and goujon when a black guy comes in. The guy behind the counter tells them "We're closed". The black guy is kind of confused by this. He looks around, and I'm sitting in the corner eating, and the sign outside says they don't close till later. That's when the guy behind the counter just up and says it "We don't serve Somalians." The guy is a bit taken aback by this. The cashier says "A couple of weeks ago some Somalians trashed our store. We don't serve them anymore. We got it on tape." The black guy, I guess a Somalian,  kind of dithers on what  to do and then just eventually leaves.
I grew up in the South. I did see racism, both from whites and blacks but I never saw anyone explicitly say "We don't serve your kind here." That was kind of a shock to see. I stopped going there. A couple of weeks later the place got new management and I saw the Somalian guys were getting served again. What a strange situation.
British people and Jessica Rabbit: I don't know whats up with this this but I heard Jessica Rabbit a lot. At least more than I've ever heard any Americans reference it. The only person I know who ever talks about that movie is an animation friend of mine.
London is a Young City: Oh yeah, its old but the majority of people who live there aren't from London. They're from the villages that dot the countryside. Of course I was in a university setting and most cities have a higher youth population but in London it was much more pronounced.
Conflicted feelings about America: I didn't experience the kind of rampant "America Bashing" that one comes to expect online. And yet I did get quite a few friendly barbs about my home country. There is a very conflicted feeling about America, it's kind of like the sort of feeling a big brother might feel for their famous younger brother. There is a dislike of America in a way, and yet British people looooooove American culture. They consume so much of it, and not always with any kind of greater discrimination. Also many of the worst parts of American culture (reality TV, Tabloids) really originated in England. Blame Jersey Shore on the Queen.
How the British view themselves: Some of the conflict comes from the inherent British sense of self. There is a pride in being British. The Brits will readily tell you the shortcomings of Britain but even so they carry this sense that "Britishness" will prevail and is good. Other countries are sunnier, richer, or have better food, but they aren't British.
Pronunciation of words: Well duh words are pronounced differently. The British way is right though! It's "ke-bab" not "ka-bob" etc etc.
Northern and Southern England and the ol' switcheroo: The stereotype is that the North is a bunch of yokels while the South is urbane and worldly. Or that the North is friendly and good natured while the South is anti-social and selfish. In America we have a very similar divide between the North and South though the stereotypes are switched. I actually heard on my return to the US that this is because of the immigration patterns from England were the North went South, while the South went North. Haven't confirmed this though.
Strangely obedient: At 10 o'clock my studio closes. At 10 o'clock everyone leaves. No one came to lock the doors or tell them to get out. They just left. I've noticed a general attitude for obedience in Britain that I don't see in America. There is almost a knee jerk subversive instinct in America to rebel. If rules are established people push at them.
Liberal? : Related to the above. Britain is posited as being more "liberal" but that word doesn't translate across cultural lines really. I've made this argument before about Boston versus Texas, but the labels of "liberal" and "conservative" are pretty ineffective especially when comparing different regions.
Homogeneity and how the Sub-cultures live: Going goth or punk in America is predominantly seen as a phase which a person will pass out of when they go on to become an insurance broker. In Britain, it's a lifetime commitment. I've seen old guys, 50 pushing 60 walking around with bright pink mohawks and leather jackets. I've seen dapper elder gents raging into microphones about how the Queen can suck his balls. The sub-cultures aren't just older either. They're also much more flamboyant. They don't go around in a "Ramones" t-shirt. They go full force into bizarre niche clothing fashions. Entire streets dedicated to the latest neon cyberpunk nylon or neo-Victorian  regalia.

I think this may actually be due to the relatively homogenous nature of Britain. While there certainly is an immigrant culture it's much smaller. Additionally, even whites in America come from many different places in the world and have many different cultural assumptions that are different. I think the homogenous nature of Britain may encourage this greater eccentricity of style because it's a way of differentiating oneself in a context where most people have a similar background. Kind of like when you go to middle class suburbs in America and there is a much bigger emo/punk/goth culture there.

Additionally, Americans tend to outsource their weirdness to certain parts of LA or to the celebrities that reside in those places. The British seem to want to do that themselves (which is pretty fun).
Getting famous: I went to quite a few music related things when I was in London and one thing interesting I noticed, is there doesn't seem to be the same kind of fame hunger you see in America. I went to a pub and heard one of the best live performances I've ever heard, in a pub holding less than 25 people. The band has an excellent website but no CDs or songs for sale, and while they have some cool music videos, there is no other way to hear their work other than go and listen to them live. They seem to not really care about grabbing the mass appeal. For them it's just about having fun, getting some free beer and playing music they like on the weekend in the local pubs. Hey, maybe I'm projecting a little but consistently I get that vibe in a lot of the music things I see. Even small indie bands I see in America seem to want to push beyond that. They may not want to be the next Lady Gaga but they do want to be the next Animal Collective or Weezer. The London attitude is probably more common in music saturated areas of America like Brooklyn or Austin, but for the vast majority of bands being started in the middle of the American vastness, there's always this hope of "making it big" and "getting out of this town".
Alcohol: I would go to the pub once a week with people I had met at church. That right there demonstrates one of the big differences between the two attitudes on alcohol. Also public drinking is okay as long as you don't cause a ruckus. Which is kind of nice. Just wandering around the city sharing swigs with a friend.
"Geeky" conversation: Geeky conversation isn't just conversation about Star Wars or computers. It's any conversation which shows a hyper focus or interest in a niche topic. It's a conversation where there is a degree of thought involved in the topic. I found these to be normal in Britain, on any range of subjects. It has been noted before that unfortunately there is a kind of anti-intellectual thread that runs through American culture, for good or for ill. You can't act like you care too much or know too much about a subject. The classic American cool is The Fonz. This is not true in Britain, which was awesome because I prefer geeky conversations, even on topics I care nothing about. I like talking to people who seem invested and knowledgeable about the topic they're discussing. I think this drive to talk about things is very similar to the willingness to fully participate in eccentric sub-cultures. Being a geek of whatever kind makes you stand out in America and standing out is not wanted.  (once again this may be due to having a much more diverse culture. People in a diverse setting have greater trouble identifying with others and standing out from the crowd is not helpful)
Weather:  Better than Boston but apparently there was a drought so maybe that's why.
There is Art Everywhere: Now if I went to New York or LA or Austin I might also see this level of art, but its' really apparent in London. Just walking around I saw post production studios for film, design studios, and weird networking art education shops that pretended to be haunted houses. All the shops have designed aesthetics and themes, and people seem more fashion conscious in general. This might be something you'd find in someplace like New York also, but in London, it's all compressed into one tiny space. Boston has some of this, but only in it's downtown. And all these design studios are 20 stories up in some anonymous skyscraper while in London it's all on the ground level where you can see it. 
Hey so life is getting back to some kind of normalacy and I've got lots of posts in the hopper to come soon. For now I'll leave you with a mini post. 
Here is a list of some of my favorite words. I've been making notes on this list for about 6 months and I'm sure it will continue to grow. 

Jackalope
Lonesome
Sacrament
Wildness
crusty gutter punk
conspiracy
wilderness
Writhe
drenched
articulate
cobbler
Alleyway
dalliance
furtive
nubile
mob
monger
taboo
What are some of your favorite words?
Additions from readers:
Beastly (Meredith)
Endeavor ( cherniychort)
Everyone must leave something behind when he dies, my grandfather said. A child or a book or a painting or a house or a wall built or a pair of shoes made. Or a garden planted. Something your hand touched some way so your soul has somewhere to go when you die, and when people look at that tree or that flower you planted, you're there.
Ray Bradbury
Ray Bradbury died yesterday. 

I started this blog a year a half ago as a writing blog in which I wrote everyday for a year. I started that challenge because of the words of Ray Bradbury. The name of this blog came from a quote of his. 

I first started getting into writing when I began reading his books, and to this day he is not only a favorite writer but one of my favorite people.

Thank you Ray.  
It's really quiet. At night the streets empty into nothingness.
Czech people like their dogs. I don't know if this is a proper observation since I've heard it referenced beforehand and so I may be influenced by what I've read in travel books but I'm pretty sure it's accurate. People are allowed to take their dogs inside and go to work with them, and they seem to be more constant companions than in the UK or US where they get left at home.
And these dogs are really quiet. They're very obedient and I've rarely heard a bark.
Also the breeds are quite diverse. And they're also quite beautiful too.
I've very rarely heard loud music coming from any clubs or anybody blasting their music. All in all, even in the middle of the hustle of the day the streets are silent. At night they verge on ghostly.
 There are a lot of casinos in Prague. This may be to get money from stupid party going UK people, but it seems to maybe also be a part of the culture. Gambling is mostly illegal in America so it's weird to see these be so common. And so gaudy.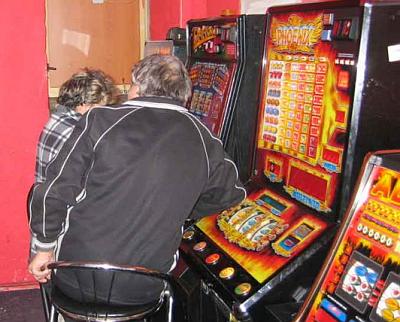 A lot of the buildings don't have windows and what windows there are covered up. It's not so much that there are no windows, as there aren't the gigantic plate glass store windows of America and the UK. Sometimes its hard to tell if a place is open because you can't see inside for the lights to be on.
It's strange being in a city where there are barely any minorities. Everyone is white.
Yet it's not "western" culture. It's very different than the Anglo-Germanic-French centric culture of America.
The trams are nice. It's like riding the subway but you still get to see an above ground view of the world. Also they rarely check your ticket so most people apparently ride it for free.
It's weird having an Asian person speak Czech to you. Then switch to English. Then speak Chinese/Vietnamese to their friend next to them.
Alcohol is very cheap, unless you don't know the price and the person can tell you're not Czech. Be prepared and don't get caught off guard.
There are very few places you are not allowed to smoke. Bars are smoky dens wreathed in smoke.
At first I had trouble identifying the homeless population. It seemed by and large there wasn't one. The problem here is that there's a bohemian side to the Czech Republic (in a literal sense sort of because Bohemia is a region of Czechia). A lot of scruffy travelers and a few of the homeless guys aren't obviously panhandling (Czechia has one of the lowest poverty rates, and the cost of living is rather low). However if you go to the more tourist areas you'll see the homeless crop up. They're even more pitiful than what you might see in America. There's a large grey area here and there is a blurry line between poor homeless, hippie traveler, sneaky grifter, and grungy citizen.
You don't see a lot of people wearing suits.
All the convenience stores are run by Vietnamese or Chinese people. They call these all night food and wine stores Potraviny
The USSR origins are not nearly as obvious as I thought they would be. These may be because the Czech people didn't willingly adopt Communist or Nazi occupation even though there wasn't a huge revolution movement. The general philosophy seems to be, everyone worries about themselves, and complains only in a general way about corruption and political philosophy. It seems that as a small country there is not much foreign wrangling, so most government comes down to the basics of keeping roads clear of debris.

While small I was also surprised to find out there were quite a few famous people who came from the Czech nation. It's a bit like a small town where people leave to seek their fortune.

Small town like Andy Griffith, where it has a tight central identity. I'm curious how that will change as globalization ekes in. The language barrier helps maintain it somewhat.

It is an English friendly area, but that doesn't mean people are fluent. Even the young people only speak basic, but then again thats more than me so I'm not complaining.

In hostels you meet a lot of UK, South Africa, Canada/Quebec and Australians.

All the hostels are really nice. Like the nicest places I've ever stayed in. 
Alternatively titled: "Art isn't easy" or: "How I Learned to Stop Worrying and Love  What I Do"

        Kids catch on to this really quick. They get that it's easy to make a good grade in art. Therefore "Art=Easy". Afterall, you can still get an A for effort in art class while nothing more than an F in Calculus II.
I want art to be taken seriously. I think it's a pretty common experience for artists, but actually taking art classes can be pretty frustrating, because art isn't well funded or taken very seriously in high school and sometimes even colleges. For every hardcore doodler who dreams of working for Disney or winning the Turner prize there is 19 other kids who think they're awesome for figuring out that red and green make brown. Art is an elective, not a "serious" course, so most of the time everyone gets the same grade.
This creates an inferiority complex for an artist. She's got more to prove than the average egghead. She's got to prove that art really is a thing and really matters and really does take skill. Couple this with a serious case of crippling self-doubt (What if they're right? What if I'm an idiot?) and you have the typical psychological profile of an artist.
It doesn't help that for the last 100 years, artists have been furiously trying to alienate as many normal people as they can. Well really, I shouldn't say that. Most artists are just average people who like to paint, or sculpt, or make things but these are not the people who get famous. Just as most musicians don't wear dresses made of meat or name their kids Mimi Sunshinestarchild, most artists aren't walking around with dumb haircuts and pissing on canvases.  (except in the weirder parts of Etsy.com)
Of course that may be hard to believe if you'd ever been to an art college, but that's mostly because kids are going to act like the people who they are told are successful.
The point is here, that for all these reasons, I've generally got a pro-criticism outlook. I want to hone my craft. Therefore I want to be torn to shreds so that I can improve. I believe there is some objective quality to art and I want to achieve that ideal.
Even so, I've come to realize that making art is a bit like making love. Even if there is a clear difference between good sex and bad sex, constantly asking strangers on the internet for advice is probably going to end poorly and with some irregular object lodged in a bodily cavity.
Being critted is good. Having people challenge your sense of perception helps you grow as a person and as an artist. Also it's something that should mostly be ignored.
The thing is, you're only going to find your work by doing it. You're only going to get better by making more stuff. Trust this, that if you work the end results will be closer to the truth. Needing to judge it good or bad isn't going to help. It will only serve as an excuse to not keep working.
Also, knock it off with that inferiority complex. Yes you've got to work hard, but stop trying to prove how hardcore an artist you are. Work hard but enjoy the work you're doing. Treating your practice like you're grinding for the SadoMachosistic Triathlon is only going to wear you down and make you hate art.  People who get good at math get good because they enjoy math. You don't have to feel guilty or dumb for doing something you enjoy. 
So I'm finally getting around to posting these. I actually began writing these over a month ago when I was in Prague on a trip. Then I got busy and never finished them. Enjoy:
Chateau La Rouge
This was a triple level ex-pat bar/club that I'd heard about. Excellent music, and very cool atmosphere. Each level had a different music show going on. Each night they have something different. Their music seems to revolve around punk and electronica which is pretty sweet considering those are two of my favorite broad genres.
Cross Club
This is a more serious electronica club. Its piled high with crazy steampunk/cyberpunk junk and the entire building is almost like a labrynthin with lots of twists and turns and hallways spiraling around. Cool atmosphere. I went here for an electro swing night. Its more on the outskirts of town, away from the tourist historical old town. Out there it looks like the back lot train tracks part of town back home. Flat, open, lots of cars and junk fields lying around and not much else except for this club.
U Sudu
This place was really cool. On the front of it, it looks like an unassuming wine bar but dig deeper in and you find a length of connecting tunnels snaking deep underground. These former wine cellars are filled with people huddled around tables talking while rock places in the background. The deepest darkest den has live music in it, usually alt or metal but the night I went it was just sound systems. One of the rooms had an electrical problem and the lights had gone out. Each table was lit with a votive candle, little islands of light in a cave with huddle figured wreathed in smoke. Smoke filled the entire place. There aren't strict no smoking policies in Czechia. Most places allow you to smoke indoors. Between the aged brick vaulted walls, the candle light, and smoke, it was like entering another atmosphere.
Mucha Museum             
This was one of the main reasons I came to Prague. One of my favorite artists is Alphonse Mucha, whose distinct style drawing from Czech folk traditions sparked the art noveue movement around the world. The museum was totally worth it and even exceeded my expectations. I spent a lot of time examining the work, making notes, and exploring it's history.
Decorative Arts Museum
I have for some time had an interest in art outside the contemporary art world. Folk art, applied art, craftsmenship which often is not called art at all. This is particularly interesting because Europe has a long history of artisan crafts. America sprung up not too long before the industrial revolution. There isn't the same tradition of patronage for artisan crafters. The museum was pretty cool. They had exhibits divided up into textiles, metal work, glass, and photography. Some of the photography they had was some of the first pictures ever taken. The oldest pictures in Czechia at least. It was also interesting to see the high fashion displays in the textile section. Despite communist rule, that sort of thing still continued which seems inconsistent with the populist spirit of revolution. Life goes on.
Prague Castle
The Castle looks much more impressive from afar and on the official maps than it is in person. It is quite high up above everything else but once you get to the top the Castle itself is somewhat more domestic than you might expect. It is essentially some rather nice buildings all connected to each other surrounding the Cathedral. Compare this to Stirling Castle in Scotland which is a massive Minias Tirith with solid rock walls tens of feet thick. It is worth checking out but I'm glad that I waited until the latter part of my trip to explore it. There are quite a few tourists. The Cathedral is nice but costs money to enter and its basicall like every other Cathedral in Europe. (aside from the amazing stain glass windows made by Alphonse Mucha)
Old Town Square
Old Town Square is definitely worth checking out. It's the main part of town with a lot of old buildings. Sure, it's got plenty of tourists too, but it's still worth it to check out. It's nice to just walk around that area and look at all the buildings and people watch. When I went the Easter Festival was still going so there was also a bunch of really cool booths set up. I tried some traditional foods and watched a blacksmith work at his forge. I'm hoping next year to get a chance to do some iron forging work too so it was nice to watch the guy and get an idea of what stuff  is possible and how it's done.
Old Jewish Cemetery
This was another major reason for choosing Prague. In fact, I would say it WAS the reason I chose to go to Prague and all the other things came as a result of researching Prague. The Old Jewish Cemetery is a cemetery that was created in the 1500s as a place for the jewish population in the in ghetto to bury their dead. However, space quickly ran out but in Jewish law a body can't be dug up to make more room. The result was an insanely overcrowded plot of land. Mike Mignola used it as inspiration for one of his volumes of Hellboy. Additionally, this cemetery is where Judah Loew ben Bezalel is buried. He is the famous Rabbi of the 1500s who made a Golem to protect the jewish people. Golems are really interesting and the stories about Rabbi Loew are worth checking out.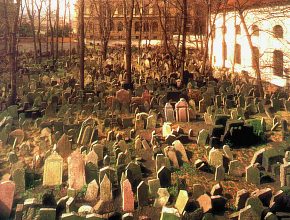 The golem. Not the same thing as Gollum (surprising how many people confuse the two)
Czech pub
One night, near the end of my stay I found myself on the edge of town in an industrial area without much going on past 9pm. I walked by a local Czech pub where a group of people were playing American blues rock but singing in Czech. I stopped in, order a Pilsner and sat down. I sat around and drew people while listening to the music. Eventually one of the people in the bar came over to see what I was doing, and I told her I was an artist. She didn't speak much English but we talked a little and she leafed through my notebook admiringly. It was a nice way to spend the night and I felt that I had seen what it was like to live in the Czech Republic as a native and not merely as a tourist, or party-hard backpacker. This was a worthwhile experience for sure.
National museum
I was going to go to the national museum but it turns out they were closed for the season. They happened to have a thing open that was fixing to start. A performance of Mozart. The tickets were a bit outside of my range and I'm not a huge fan of classical music but next time I go to Prague I think this would be something worth checking out with a friend.
Geocaching
Several time throughout the week I went geocaching. This was one of my big goals, as I wanted to officially have geocached in 3 countries. Geocaching in a non-english country is really interesting because surprising all the geocaches were in Czech. Ah hah! Of course! I had only assumed that geocaching was an Anglo thing, but it truly is an international sport, and there are many many caches all over the city. Luckily they have English translations as a part of their posting so I was able to find most of the ones I looked for. A great idea because it took me to parts of the city I was not expecting, and I read really interesting bits of history. That's one of the nice things about geocaches is that they are usually linked to some historical place, and all the information is in the cache description and perhaps is a clue on how to find it.
Some Big ol church
Besides the Cathedral in the Prague Castle I also stopped by a couple of churches around Prague. I can't remember the name of this one I walked into but it was a really fantastic Baroque interior with epic flourishes and intricate decoration covering every square inch of the place. It was also a functioning church, with an active membership. It must be very strange to be Christian in Prague. The Czech Republic is 70% atheist, though not the militant Richard Dawkins type of atheist that people in the Anglo world are familiar with. I grew up in the Bible Belt in the Southern United States. Seeing how a society functions without the presumptions of religion is pretty interesting. Seeing how believers, though not persecuted believers (at least no longer without the communist rule) function in that society is also pretty interesting. There is a lack of this culture in a widespread sense and yet it is also deeper and older and more firmly rooted than in the South, where the denominations and theologies have only been around 50-30 years at most. Compare that to the churches whose lifetimes aren't measured in decades or generations but instead in centuries and possibly thousands of years.