Hey so life is getting back to some kind of normalacy and I've got lots of posts in the hopper to come soon. For now I'll leave you with a mini post. 
Here is a list of some of my favorite words. I've been making notes on this list for about 6 months and I'm sure it will continue to grow. 

Jackalope
Lonesome
Sacrament
Wildness
crusty gutter punk
conspiracy
wilderness
Writhe
drenched
articulate
cobbler
Alleyway
dalliance
furtive
nubile
mob
monger
taboo
What are some of your favorite words?
Additions from readers:
Beastly (Meredith)
Endeavor ( cherniychort)
Everyone must leave something behind when he dies, my grandfather said. A child or a book or a painting or a house or a wall built or a pair of shoes made. Or a garden planted. Something your hand touched some way so your soul has somewhere to go when you die, and when people look at that tree or that flower you planted, you're there.
Ray Bradbury
Ray Bradbury died yesterday. 

I started this blog a year a half ago as a writing blog in which I wrote everyday for a year. I started that challenge because of the words of Ray Bradbury. The name of this blog came from a quote of his. 

I first started getting into writing when I began reading his books, and to this day he is not only a favorite writer but one of my favorite people.

Thank you Ray.  
This is something artists should keep in mind. The topic is about science and economics but really this is a good idea for art. 

Here's the gist:
The guys basic argument is that rather than relying purely on expertise and established knowledge, trial and error is the best method of finding solutions in complex systems.

You want to get good at art? Stop sitting around all day trying to make the perfect picture. Go out and make a lot of mistakes. Draw 365 pictures. Throw a bunch of scribbles at the wall and see which sticks. Just make a lot of crap, and then you'll start seeing what is crap and what isn't.

This is proven in research too. They did a study where a pottery class was divided into groups. Group A was graded based upon how good a single pot was at the end of the semester. Group B was graded on how much their pots weighed. So they had to make a lot of pots. The group with the best end result was group B, because they made something, failed, moved on, made something, failed moved on. They experimented. They rapidly ran through a lot of possibilities instead of neurotically trying to perfect one thing. 
Try it. It'll work. Trust me. 
(Source: youtube.com)
The drug hit him like an express train, a white-hot column of light mounting his spine from the region of his prostate, illuminating the sutures of his skull with x-rays of short-circuited sexual energy. His teeth sang in their individual sockets like tuning forks, each one pitch-perfect and clear as ethanol. His bones, beneath the hazy envelope of flesh, were chromed and polished, the joints lubricated with a film of silicone. Sandstorms raged across the scoured floor of his skull, generating waves of high thin static that broke behind his eyes, spheres of purest crystal, expanding…The anger was expanding, relentless, exponential, riding out behind the betaphenethylamine rush like a carrier wave, a seismic fluid, rich and corrosive.
William Gibson- Neuromancer
Actually a rough draft. Not a manifesto. But read and scour these thoughts with me. I'll be editing this soon, but I'm putting out this piece as an invitation to participate in the conversation with me:
First of all, I think subdividing people into generations in this modern day is flawed. Previous to the Baby Boomers, generations were not defined by years, but by major historical events. Generations should be defined by the actions which surround them and give the distinct flavor to that generation. Before the "Greatest Generation" (a name of course which they came up with), probably one of the most famous "generations" were "The Lost Generation". Did these fellows have a paternal relationship to the GGs? Not really. Maybe some of the people, but these people were defined by the fact that came of age during WWI, not really by what year they were born. They were the young people who saw one of the first worldwide mechanized war machines.
Think about it. A new wave of storks doesn't just come every 20 years.  Every year there are new kids, so drawing the line between Gen X and Gen Y becomes almost imperceptible. If you were born in 1979 December 31st, and your cousin was born in 1980 January 1st, does that mean you are different generations? Of course not. Multiple this complication by the vast cultural differences between when people get married, have kids, or in what order and the lines become impossible to discern. (http://en.wikipedia.org/wiki/Generation_x#Date_range)
However, the whole generation definition became useful because you had a growing market sector caused by the worldwide spike in birthrate.  The following generations were really just "the kids and grandkids of the Baby Boomers", and retroactively the "Greatest Generation" was "our parents".  Those lines don't really fit though, and they're progressively going to not fit as time goes on into this next century. My parents are Baby Boomers, but they got married late. So I'm Generation Y but when I get married won't line up with my peers and progressively as the years past it will become harder and harder to really say "What is it our generation mean?"
How exactly do you define this generation? We don't even have a consistent name! They call it Generation Y, or The Millennials, or whatever. I've heard "MTV Generation" tossed around for both Gen X and Y. So what the hell?
While I disagree with this generational scheme created for marketing and journalistic purposes, Joshua Glenn at Hi Lo Brow magazine has a thought provoking generational scheming system of his own that's at least worth a look. I'm skeptical of the entire concept  that gets thrown around, but at least his system, well versed in cultural history, has an interesting take on the entire issue. He makes a very good point when he says that the "Millennial Generation" :
"…was miscategorized from the start. In their 2000 bestseller Millennials Rising, the pop demographers William Strauss and Neil Howe claimed that a "Millennial Generation" was born between 1982 and 2000-ish. The catchy moniker came first and the sketchy periodization after that — Strauss and Howe picked '82 because men and women born that year would graduate from high school in the millennial year 2000. Why does anyone listen to these guys?"
He's got a point. The conceit that children are born in waves is fallacious, and here it's threadbare as pre-distressed jeans.  Most of the time, it's a tool that magazines need to define "What all the Youngins are doing these days". The waves of cultural change do not happen in neat little 20 year gaps. The "Greatest Generation" were defined by their involvement in WWII and the Great Depression. The Baby Boomers were defined by their parents worldwide spike in horniness, and if we are to even say there is a Generation X, or Y, then we can only say it is defined by their relationship to their elders (disillusionment in the case of Generation X)
 There is a case still though for giving a name to our generation though. At least some fraction of what is called "The Millennials".The generation I wish to speak about, my generation, perhaps our  generation if you are around the same age as me, is the group of young people currently going into the "Adult World". For the sake of specificity, I'm going to say the group of people I'm talking about were probably born between the years 1986-1994. What is significant about those years and the people born in them?
There are a couple of important things about this group of kids/adults/manchildren. This is the generation of kids who are fueling the Occupy Wallstreet movement. This is the group of kids who voted Obama in (or at least fueled the enthusiasm of his campaign, as young people still make up a minor percentage in actual voters). This is the driving force behind the SOPA/PIPA protests. These are the kids who are now becoming adults, and there's a couple important events that I think define this group.
The Fall of the Soviet Union and the Fall of the Berlin Wall.? When hack journalists write another fluff article about Gen Y or Whine, they never cover this incredibly important issue. Are they blind? We are seeing the seeds of this important events come to light that will forever change the way our generation sees the world.
Before that, for the previous 50 years America had been locked in a sizzling Cold War. People were brought on the edge of a nuclear holocaust. America was the only one left standing more or less a the end of WWII, and found itself, a fledgling new country thrust into the role of Superpower, along side Russia, who had in many ways found themselves in the same position. Remember, prior to WWI, America was not a superpower. France, Germany, the Prussian army, the Ottomans, the Holy Roman Empire, the British, Spain, Portugal, even the Dutch had spent time reigning as "Top Dog of the Modern Western World". America wasn't a super power. It was the hick cousin who you felt bad inviting to dinner.
                Paris was the center of culture, the reason that Humbert Humbert in Lolita loves to drag out those French phrases just to show how charming he is. Germany was the powerhouse of philosophy, science, and military. (oops) Then all the European powers beat the shit out of each other and then embarrassing good ol' boy America had to come over and help pick up pieces. Starting with WWI and then continuing on with WWII, America steadily gained power until it suddenly became "The Superpower" in the late 1940s. Russia, less akin to a redneck cousin and more like a creepy inbred hillbilly, suddenly was also thrust into the superpower limelight. And thus began the Cold War.
                This is the age of superhero comics, and atomic dreams and etc etc etc. I'm not going to go off topic here talking about those generations. The point is, 50 years of constant, undeclared war wears on a nation. People were scared. The CIA gained massive control, performed weird freaky experiments and industry and technology was progressively becoming more and more estranged from normal people. And then, like the first hole breaking in the dam, The Soviet Union fell.
                This is the first defining moment for our generation. That's why our generation have crowded the streets. We grew up in a period of hope. America had won! For the first time, we knew dragons could be slain. Look a the box offices during our formative years. Disney began churning out fairytale classics. Beauty and the Beast, Aladdin, The Little Mermaid, and even continuing the same triumphant battle cry with new stories like The Lion King. Fantasy exploded across America. Of course, it's true that there's this brief unfortunate period of Boy Bands and Brittany Spears in the late 90s but this was a disconnected and cynical Hollywood machine turning towards its hedonistic default in times of peace. People wanted media, but our generation wasn't laced with irony and star glazing eyes. We believed in fairy tales again.
                Soon afterwards, as we learned to read,  Harry Potter books went supernova, and a million Young Adult Fiction sprang up overnight  revolving around young protagonists fighting against evil. Adding fuel to the fire we had the gigantic success of Lord of the Rings: Fellowship of the Rings in 2001 and you had a new mythos for our generation well rooted and already beginning to grow strong. But wait, I'm getting ahead of myself.
                This is when our second Defining Moment happened. We had grown up with the hope of a booming economy and commie free world, and then It happened. The Fall of the Soviet Union, followed 10 years later by the Fall of the Twin Towers. Just as the Watergate scandal and JFK assassination effected the Moon Landing generation, so too did the 9/11 effect those who grew up believing America was safe and free.
                Now this isn't going to go into politics. I'm much more interested in people. A wave of both patriotism and fear swept the nation. What did this mean to us as kids?
                We believed in evil. Whether you grew to hate the Taliban, or GW, evil had a face and if you couldn't send troops to kill it, you could spray paint a protest sign to fight it.
                Generation X didn't believe in evil because "Evil" didn't have a face. Evil was communism, and nuclear bombs, and broken marriages. There was nothing to fight, just a ghost. We'd grown up reading stories of He Who Must Not Be Named, and The Boy that Lived. We believed in evil, and it had a name.
                My generation, whatever the hell you want to call it grew up with school shootings, and terrorists on American soil, and rising suicide rates, but it also grew up with a rising tide of optimism that overtook everything. Gen X may have created the tech companies that powered the Internet but we were the ones to use it. We were the ones who created absurd fanfiction websites, and 4chan, who plugged into Myspace, Facebook, and Youtube. The bands we listened to growing up got famous overnight playing a couple of songs on their website. The comics we read weren't published by Marvel or DC and more often than not didn't have anything to do with superheros. The early 2000s were the birth of mainstream distribution of independent music, movies, comics, books and ideas. Wild west days when piracy was something no one had heard of, but everyone used Kazaa or Limewire. When humongous fan bases swelled and thrived on niche subjects, producing thousands of pages of material and forum posts. Collaboration and communities flourished in high octane teen enthusiasm. In Podunk towns across America where you would have been lucky to get 3 radio stations" you had kids plugging into a matrix of like minds.
                This inertia of energy, fueled by hope is what created the OWS movement. It's the online communities that took on the Church of Scientology. It's what fueled the massive online protests to stop SOPA. It's the kids who watched the Towers fall but also America come together (at least for a couple of days) It's the kids who voted not just for Obama but the hope and change, and watched as people in the Middle East fought for their freedom. If there is a zeitgeist, and I'm even skeptical that there is, then this is it. This is what our generation has been about. 
So I've been keeping up with the new daily sketch challenge, but I haven't been posting my work everyday. Mostly because, it's pretty unsatisfying to post work that I'm not really proud of.

However, I was thinking to myself about my previous year of writing, and I realized that one of the benefits of doing the blog, was that it helped me get over the shame of writing shitty stuff.
Artistic shame comes from worrying about skill being "good enough". It's a sort of visual arts writers block. If you happen to be smart, and able to crit your own work, you'll often see your own mistakes more clearly than you can correct them. The abstract thinking skill progresses much faster than the artistic perceptual skills. This gap between the two is what leads to artistic angst, grinding you to a halt.
Dan Harmon, the wonderful creator of Community, is just that sort of guy. He's famously hard on his projects. He's also got an excellent piece of advice on dealing with writer's block. His advice is "Give up. Write shit and do it on purpose."
His logic goes, if you are getting halted by your own fears of inadequacy, and you purposefully make bad stuff, then you stop caring and you can write again. You write terrible terrible things, but it gives you a base to then work on and edit and improve.
So sure, I've been drawing everyday (no I haven't. I lie. I've been failing in that too!), but I'm not posting it, because they are bad, stupid, weird pieces of garbage that I'm embarrassed to even look at. Not just technical stuff! Terrible terrible things that just look dumb. Maybe it isn't a pair of balls and dick walking around with a smiley face but some of this stuff just isn't sophisticated enough for Tumblr.
I apologize to my subscribers ahead of time. When I started this blog I had no subscribers so it didn't matter. I spent the first 3 months without a single like, reblog, or tumblr friend (other than the poor people who know me in real life). That may have been my saving grace.
I started this post as "A thought". Something I was planning on doing. I've talked myself into it. I'm going to post everything. Every piece of stupid shit that I draw for this blog will go in it, regardless of how bad.This started as a thought, but now it's:
A Promise
I sniff the air, but the only thing I smell is heat. Pure energy and humming particles. It's a blank secular smell and erases even the memory of scent.
I go through different phases and moods. Depending on what I want to feel or become when writing. Check out my list and pass on your own additions.
EDIT: I just realized you should just skip down and listen to the last track in the list, because I just rediscovered how much I love this song.
The Memento Soundtrack:
The Fantastic Mr. Fox (this is a new one for me)
Black Flag's "Damaged"
College discography
Also
the Drive soundtrack is good in general.
Tron Reconfigured
Crystal Method's remix of The Grid is particularly good.
Kool Skull has some good stuff
Beatdown Breakfast is probably one of my favorites.
Sigh No More by Mumford and Sons
Many more folk artists could probably go in this list. I'll keep it short
Dark Knight OST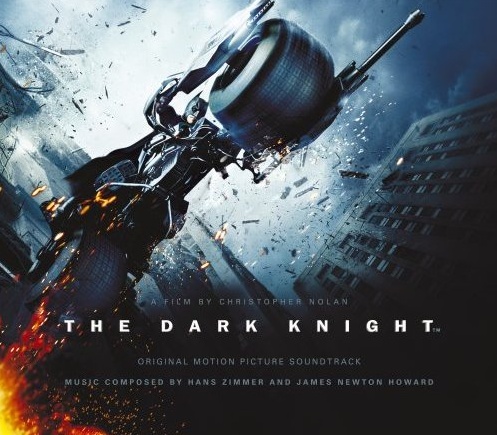 The Bank Robbery theme is amazing as is the rest of the album.
Fight Club Soundtrack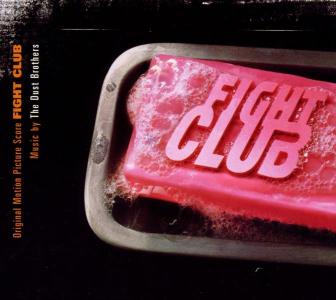 Anything by Blind Willie Johnson
Chemistry of Common Life by Fucked Up
First track will leave you breathless.
Generally my taste goes around punk, folk, electronica and movie soundtrack stuff. Stuff needs to be minimalistic on the words, or else I get static while writing. There are many more, but this list could go on forever. Let me know what you listen to.